How wonderful to open my eyes to such bright sunshine: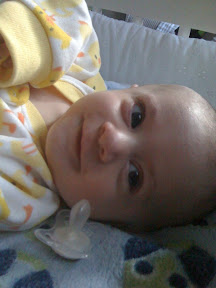 Here are few more pics from when Mark was in town: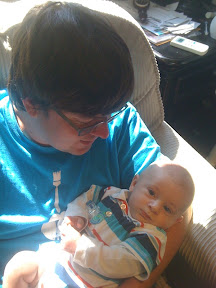 Oh that sweet chubby leg!
My sweet mother in law is in town, and she so graciously watched Elliott while I took a VERY therapeutic sewing class. I came home with a nearly finished bag!
A few weeks ago, I sewed this blanket for E.
And here is the taggy mini blankie that I stitched up as my husband (yes, my husband- can you believe it?! He only watches Tech, though) and son grunted and grown watching our beloved Texas Tech lose last weekend:
More pics soon!
Posted using BlogPress from my iPhone